Your Ideal Home in the Heart of Chennai's Thriving Tech Hub!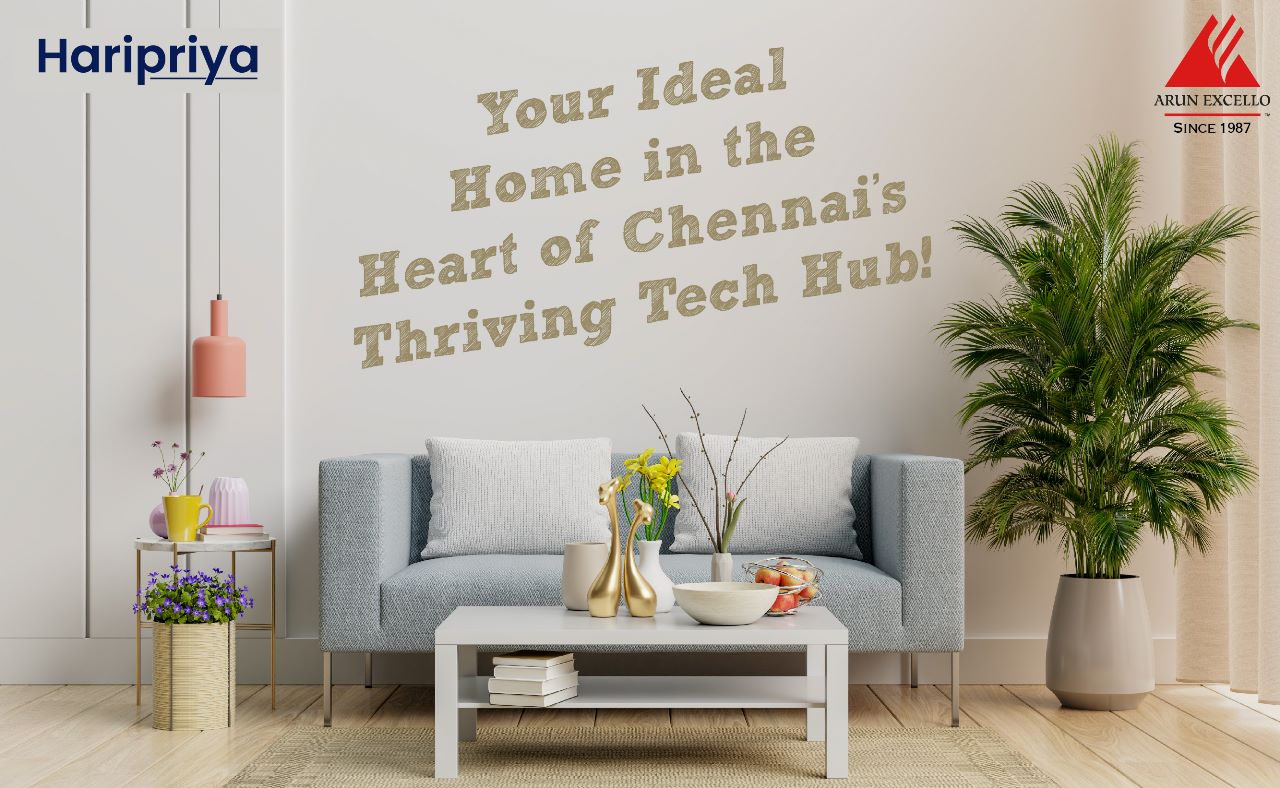 Chennai is a thriving tech hub with a booming economy and plenty of opportunities for growth. If you're looking for an affordable home in the heart of this bustling city, look no further than Haripriya.
Located at Kannivakkam near Guduvanchery, Haripriya offers easy access to major multi-national automobile companies like Ford and Mahindra World City, which are home to many technology giants in the IT sector. This prime location means that residents can enjoy the best of both worlds: the excitement and opportunity of the city, as well as the tranquility and beauty of the surrounding countryside.
Facilities:
Haripriya offers its residents many facilities that cater to their modern-day needs. The project has a DC power backup system, ensuring uninterrupted power supply even during power cuts. Additionally, it has an STP with grey water recycling and portable ground water, making it an eco-friendly project.
Architecture:
Haripriya has clear title and optimum design with minimal common space, making it a smart investment option for those looking for a home. The apartments in the offer are functional units with efficient design and crisp elevation with no frills attached. This ensures that you get the most out of your living space without compromising on comfort and convenience.
Assured Returns on Investment:
Apart from its ideal location, facilities, and architecture, Haripriya offers assured returns on investment. With its attractive scheme that facilitates purchasers to fund their dream home in monthly instalments, you can now own your dream home without any hassle. Moreover, these compact homes are offered at an affordable and competitive all-inclusive price, making them accessible to a large cross-section of society.
Connectivity:
With good access along GST Road and OMR, Haripriya is well connected to other parts of Chennai. The project is close to reputed hospitals, prominent schools, and universities, making it an excellent choice for families with children.
These compact homes are offered at an affordable and competitive all-inclusive price, starting from Rs. 16.99 lakhs for a 1 BHK apartment and Rs. 30.99 lakhs for a 2 BHK apartment. This means that you can own your dream home without breaking the bank, giving you the freedom and flexibility to pursue your passions and dreams.
The apartments in Haripriya are comprised of 4 blocks in a ground plus 4 floors structure. The 1 BHK apartment size ranges from 390 Sq.ft to 535 Sq.ft, while the 2 BHK apartment size ranges from 710 Sq.ft to 740 Sq.ft. This means that you can choose the size and layout that best suits your needs and preferences, making Haripriya the perfect choice for individuals, couples, and families alike.
In conclusion, Haripriya is your ideal home in the heart of Chennai's thriving tech hub. With its prime location, excellent amenities, and affordable prices, it offers the perfect blend of comfort, convenience, and affordability. So why wait? Contact us today to schedule a tour and see for yourself why Haripriya is the perfect place to call home.